Fitch: Metals prices are expected to fall in 2024, with the exception of gold.
Ningde Times said on the interactive platform that the company continues to deepen its strategic partnership with Changan Automobile to provide industry-leading solutions for high-end smart electric vehicles, including Avita. Furthermore, Shidai Changan Power Battery Co., Ltd., which was jointly established as a joint venture with Changan Automobile and Deep Blue Auto, has already launched its first battery cell product, and will be mass-produced and installed in various models under Changan Automobile in the future.
We learned from Haikou Customs that, according to statistics, from January to November this year, Haikou Customs oversaw a total of 40.7 billion yuan of duty-free shopping on the outlying islands, an increase of 26.1% over the previous year. The number of duty-free shoppers was 6.23 million, an increase of 59.6%. The number of duty-free purchases was 47.99 million, an increase of 4.5%.
Macalline announced that Alibaba Network and Hangzhou Haoyue signed a "Share Transfer Agreement" on November 30, 2023, agreeing that all of the 248 million shares of the company held by Alibaba Network will be carried over by Hangzhou Haoyue, a newly established company after the split, accounting for about 5.7% of the company's total share capital. The transfer price per share was $4.24, and the total share transfer price was $1,052 million.
The Ningbo Shipping Exchange announced on December 1 that in November 2023, the average value of the Ningbo Export Container Freight Index of the Maritime Silk Road Index published by the Ningbo Shipping Exchange was 706.6 points, up 8.8% from the previous month and down 30.5% from the previous year. Of the 21 routes, the freight rate index for 17 routes rose, and the freight index for 4 routes fell. Among the major ports in the region along the "Maritime Silk Road", the freight rate index of 14 ports rose, and the freight index of 2 ports fell.
According to data from the China Metallurgical Mining Enterprise Association, China's iron ore production increased both month-on-month in October. In October, the country's iron ore raw ore production was 86.445 million tons, up 2.5% month on month and 29.8% year on year. From January to October, iron ore raw ore production was 825.758 million tons, an increase of 7.8% over the previous year.
The former boss of the world's largest bond fund may now be just a marginal person with fluctuating performance in the bond market, yet his interest rate bet in late October paid off. As he often does, Gross announced on social media platforms that he had placed a bet on a relatively obscure corner of the market, involving the purchase of a large amount of short-term interest rate futures that closely followed the expectations of the Fed's policy path. As traders bet on the extent of interest rate cuts by the Federal Reserve became more and more popular, these securities also rose sharply. Gross confirmed through his spokesperson that he bought 3,000 3-month contracts linked to the Guaranteed Overnight Financing Rate (SOFR) in March 2025. According to calculations, based on Friday prices, profits may have exceeded $4 million.
On December 1, on December 1, Wuhan City in Hubei Province ushered in the first local auction of the month. All 4 plots that entered the bidding process were sold at the reserve price. The winners were all state-owned enterprises controlled by the area where the plots were located. The 4 parcels were sold with an area of 257503.28 square meters and a construction area of 66,7019 square meters, with a total starting price of 3,440.5 billion yuan.
Ningde Times said on the investor interactive platform that the company's sodium battery will launch a Chery model. In terms of condensed matter batteries, the company is carrying out cooperative development of civil electric manned aircraft projects, implementing aerospace-grade standards and tests, and meeting aerospace-grade safety and quality requirements. At the same time, the company will also launch a car-grade application version of the condensed matter battery.
Vico Precision said on the interactive platform that the company's millimeter wave and lidar cleaning valves are used to clean the millimeter wave and lidar optical sensors of intelligent driving cars to ensure vehicle driving safety. Currently, there is no mass production. Furthermore, the electronic power steering system components produced by the company are still in the small-batch production stage.
The Baltic Sea Dry Bulk Index rose 8.68% to 3192 points.
On November 29-30, the National Conference on Market Operation and Consumption Promotion was held in Beijing. The conference emphasized that doing a good job in market operation and consumption promotion is of great significance in constructing a new development pattern, promoting high-quality development, and better meeting people's needs for a better life. Commercial authorities at all levels should implement the policies already put in place, innovate and carry out consumer promotion activities, focus on stabilizing bulk consumption, cultivate and expand new types of consumption, optimize consumer platform carriers, do a good job in market insurance and supply, and make every effort to promote the continuous recovery and expansion of consumption.
*News content reprinted from Futunn
What will happen to the global economy in 2024? How to allocate assets? Global asset management giants see it this way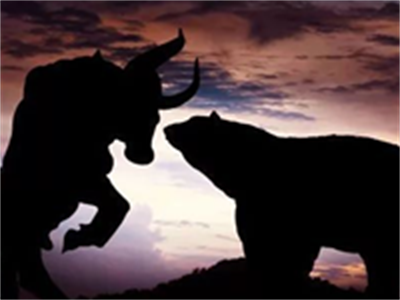 Approaching the end of the year, the global economic situation and asset allocation trends in 2024 attracted market attention. Recently, a number of global asset management giants have released economic forecasts and asset allocation proposals for 2024. Goldman Sachs: Major economies will avoid recession in 2024 In the 2024 Global Macroeconomic Outlook Report, Goldman Sachs believes that major economies will be spared from recession. According to Goldman Sachs's forecast, the global GDP growth rate in 2024 will be 2.6%, which is higher than the 2.1% growth rate predicted by Bloomberg's unified consensus. Goldman Sachs said that there are four main reasons for optimism about 2024 growth: 1. Optimistic about actual disposable income growth
Source: Futunn