The CEO of the US Norfolk Southern Railway Company told congressional senators that the company has promised to provide necessary aid to people affected by the chemical spill at the site of the Ohio train derailment.
Nvidia announced on its official website that starting next year, BYD, the world's largest electric vehicle manufacturer, will use the Nvidia Drive Orin centralized computing platform in its entire range of vehicles.
Intel (INTC.O) chief architect Raja Koduri left the company at the end of March.
The dollar rose nearly 1.0% against the yen, reaching a new daily high of 132.60. The Asia-Pacific region fell to a daily low of 131.01 in early trading.
COMEX April gold futures closed down 2.10% to 194.1.10 US dollars/ounce. Gold futures closed down 2.07% in June to 1958.30 US dollars/ounce.
The US stock silver sector fluctuated lower, with First Majestic (AG.O) falling 25%, Fortuna Silver (FSM.N) falling 8%, and Pan American Silver (PAAS.O) falling more than 5%.
Google's CEO told employees that 80,000 people at the company have helped test Bard AI. User feedback is critical when it comes to improving products and underlying technology.
Intel (INTC.O) appoints Stuart Pann to lead Intel OEM Services.
Google CEO: We're expanding access to Bard in the US and UK and more countries. This is an early experiment that allows you to collaborate with generative AI. I hope Bard sparks more creativity and curiosity, and gets better after getting feedback.
Oil from the US and Burundi rose in the short term. WTI crude oil surged 3.00% during the day. It is now reported at 69.60 US dollars/barrel, and Brent crude oil rose nearly 2%.
Spot gold plummeted 2.00% during the day and is now reported at 1938,33 US dollars/ounce.
On Tuesday (March 21), the amount of reverse repurchase tools used by the Federal Reserve was $2.195 trillion. The previous trading day reported $2.098 trillion.
*News content reprinted from Futunn
Price for quantity! Existing home sales in the US picked up sharply month-on-month, and prices fell year-on-year for the first time since 2012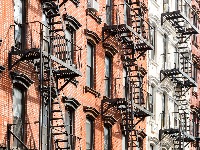 The median sales price of existing homes in the US fell 0.2% year on year to 363,000 US dollars/unit in February, the first decline since 2012; total annual home sales rose 14.5% month-on-month in February, the biggest increase since mid-2020, and ended a record year of decline due to rising interest rates and affordability restrictions, to 4.58 million households.
Source: Futunn